Nigerian Dwarf Goats for Sale

2022 Nigerian Dwarf Goat Kids

Our 2022 Nigerian Dwarf goat babies were born in March. The last four babies for 2022 are ready for new homes. Doelings are $375. Wethers are $125. Unfortunately due to increased feed costs because of supply shortages we have had to raise our prices. Payment must be in cash at time of pickup

Price includes AGS registration paperwork preparation, tattooing, dis-budding (dehorning) and first CD&T shot and a second CD &T (booster) shot. We can give you copies of their dam and sire registrations for ADGA registration (dual registration) if needed.
We include information on caring for them and supplies needed. We can email that information before you come to pick them up. You need to have a medium size dog crate to transport them in.

Goats need another goat for a companion so we do not sell just one goat unless you can show you already own a goat for a companion. Pigs, horses, sheep, poultry, turtles, etc are not suitable companions for goats. You need to own at least two goats as they are a herd animal. They will be much happier and get into less trouble with a goat playmate.

We will accept an early deposit for a buckling born in 2023 and refund it only if no male goat kids are born in 2023.
To see pictures and further information about our dams and sires, please go to our Nigerian Does & Bucks page. A link to our Facebook page is at the bottom of this page. Visit our Mystic T Ranch Yaks Page on Facebook to see goat kid videos.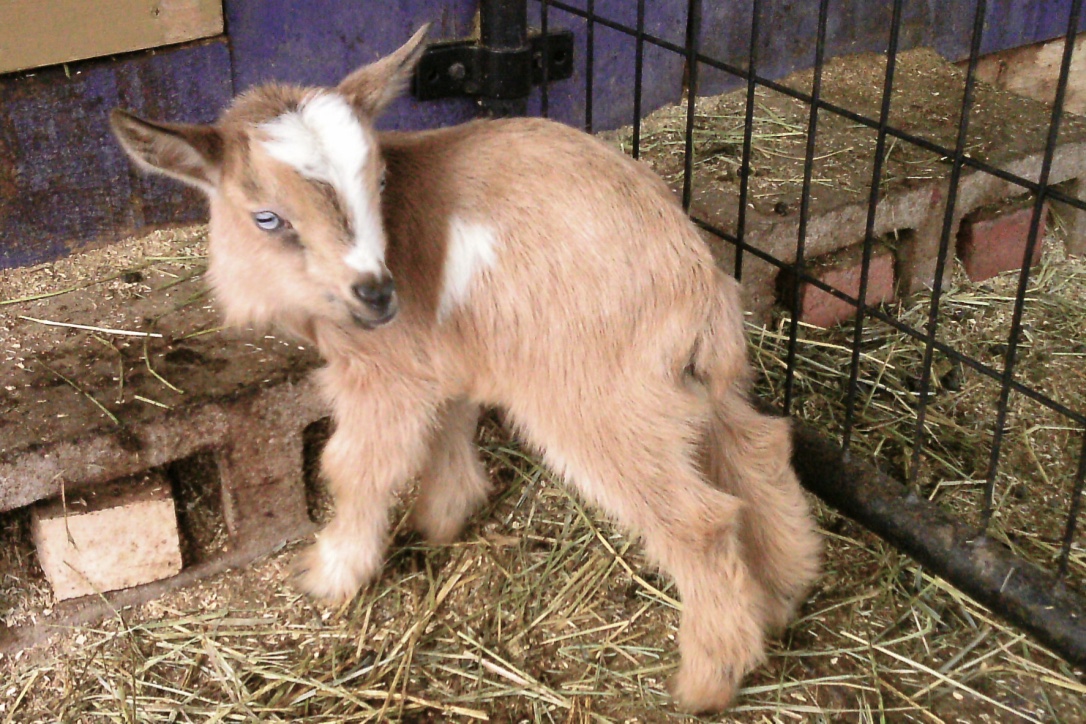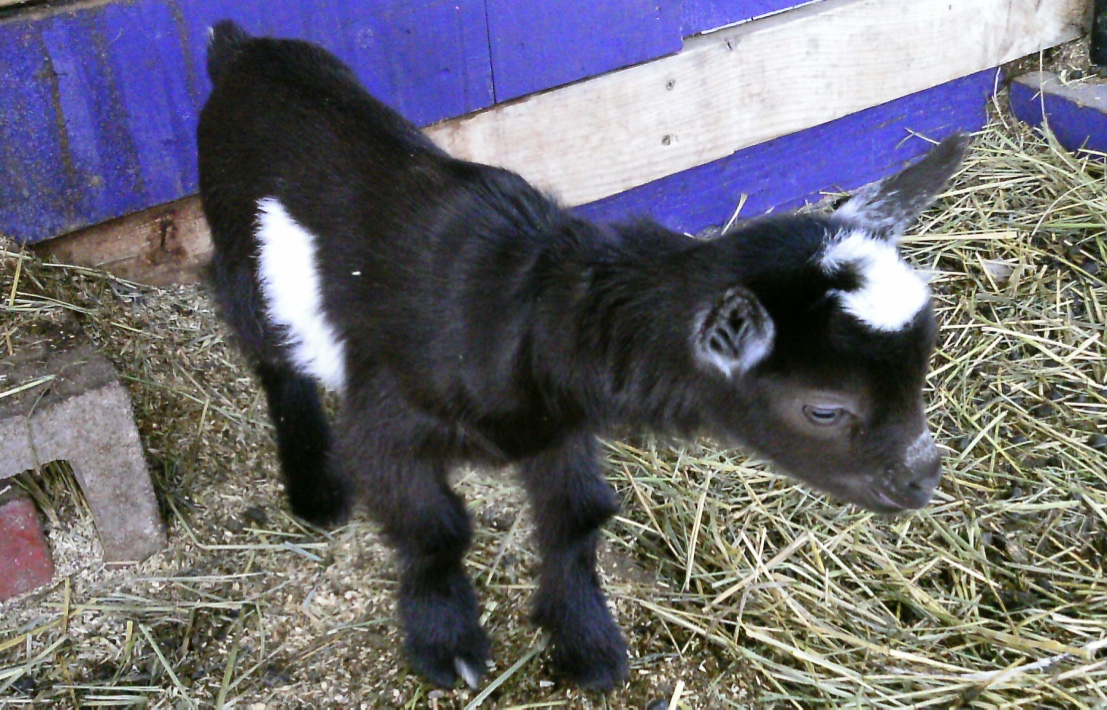 Verena - doeling - blue eyes

Soline - doeling -blue eyes
Kapria - doeling - blue eyes - Sold
Martial - wether - brown eyes - Sold

Rivelto - wether - brown eyes - Sold
Refael - wether - blue eyes -Sold

Randa - doeling - brown eyes
Mareen - doeling - blue eyes - Sold
Rolphe - wether - brown eyes - Sold

Aidan - wether - brown eyes - chocolate & white - Sold

Berton -wether - blue eyes - Sold

Maxence - wether - brown eyes- Sold